Match News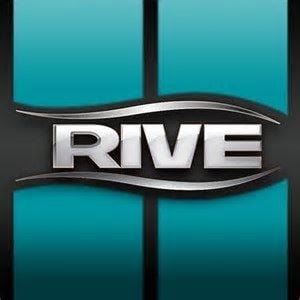 The Homestores Team have been lucky enough to get a sponsorship deal with Rive. The sponsorship will start from the announcement date 12th March 2018 so lets hope we can carry on the success of the last few years and have great team and individual results. We have a full calendar of team events to fill and having a high profile company like Rive as a sponsor can only help us to be more successful.

Well done to our Homestores Team of Dave Self, Lawrence Glynn, Kevin Chub and James Pitman for winning the Basingstoke Teams of 4 winter 2018 series, fantastic performance and a great way to sign off with Mosella UK.
Sadly our sponsorship with Mosella UK has now come to an end as of March 1st 2018. I would just like to say to all that the sponsorship with Mosella UK was very rewarding as a team. Vic Bush deserves and will get my respect for the past 2 years effort to bond us as a unit and I have thanked him on behalf of the Team.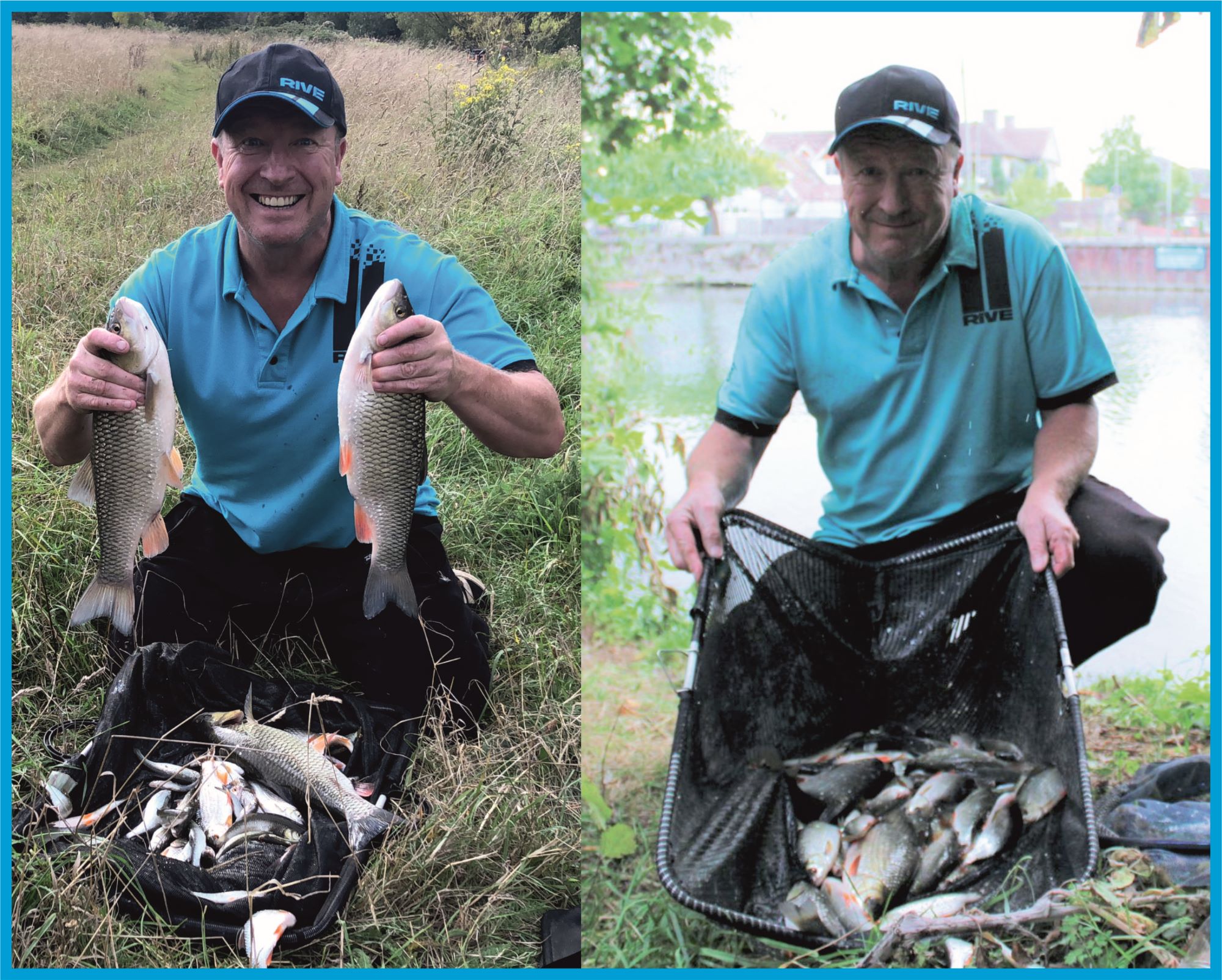 RIVE Homestores Angler Dave Self has enjoyed himself of late on the River Thames with these 2 superb match bags (Sept 18).
Homestores Match Team are currently sponsored by Mosella UK. In our first year (2016) of Mosella UK sponsorship we were lucky enough to qualify for the Angling Trust Final, Win the Basingstoke Canal Teams of Four Championship and produce the individual winner, we also fished the Summer League and Basingstoke Canal and Kennet and Avon Canal leagues with great success. We finished 2nd in the spring league from 24 teams thanks to some great individual performances and team work.

Homestores proprietor Graham Tappenden with a bag of fish that dreams are made of. Three perch and a bag of roach all caught on caster or maggot on an elasticated 8 meter whip from Shearwater Lakes in Wiltshire.
Graham commented afterwards that he fished the tip for a fruitless 40 minutes before feeding caster on the inside line. He noticed when he fed that slight vibrations showed on the tip, a quick change to whip produced 47lb of fish in just over 4 hours. Starting on maggot and catching the smaller fish before switching to single and sometimes double caster for the bigger fish, when the bite dried up slightly he just changed back to maggot and started all over again.
The day this Trade match was fished Carp to 22lb came out during the match. The match was won with 96lb of Bream.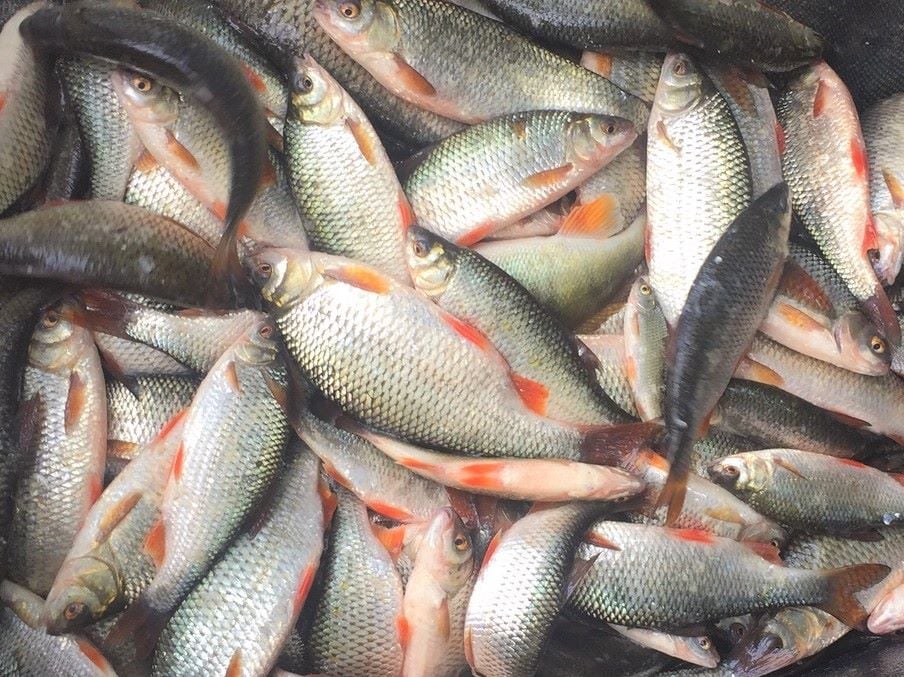 Silvers Festival at Whiteacres fished well considering the cold conditions. This bag of fish on the last day took a liking to single caster fished on the drop at 6 metres out. Included some specimen perch along with 3 f1 carp that count as silvers, skimmers and roach for 24lb.