The Homestores Team have been lucky enough to get a sponsorship deal with Rive. The sponsorship will start from the announcement date 12th March 2018 so lets hope we can carry on the success of the last few years and have great team and individual results. We have a full calendar of team events to fill and having a high profile company like Rive as a sponsor can only help us be more successful!!.
Bronze medal for Charlie Sibley
Great picture of Charlie Sibley's 2nd day section winning bag of fish during the World under 15's Championship in Spain (August 2019).
Charlie has had a great year constistantly showing his elders how its done on the local scene.
Well done Charlie, I'm sure there are a lot more smiles to come!!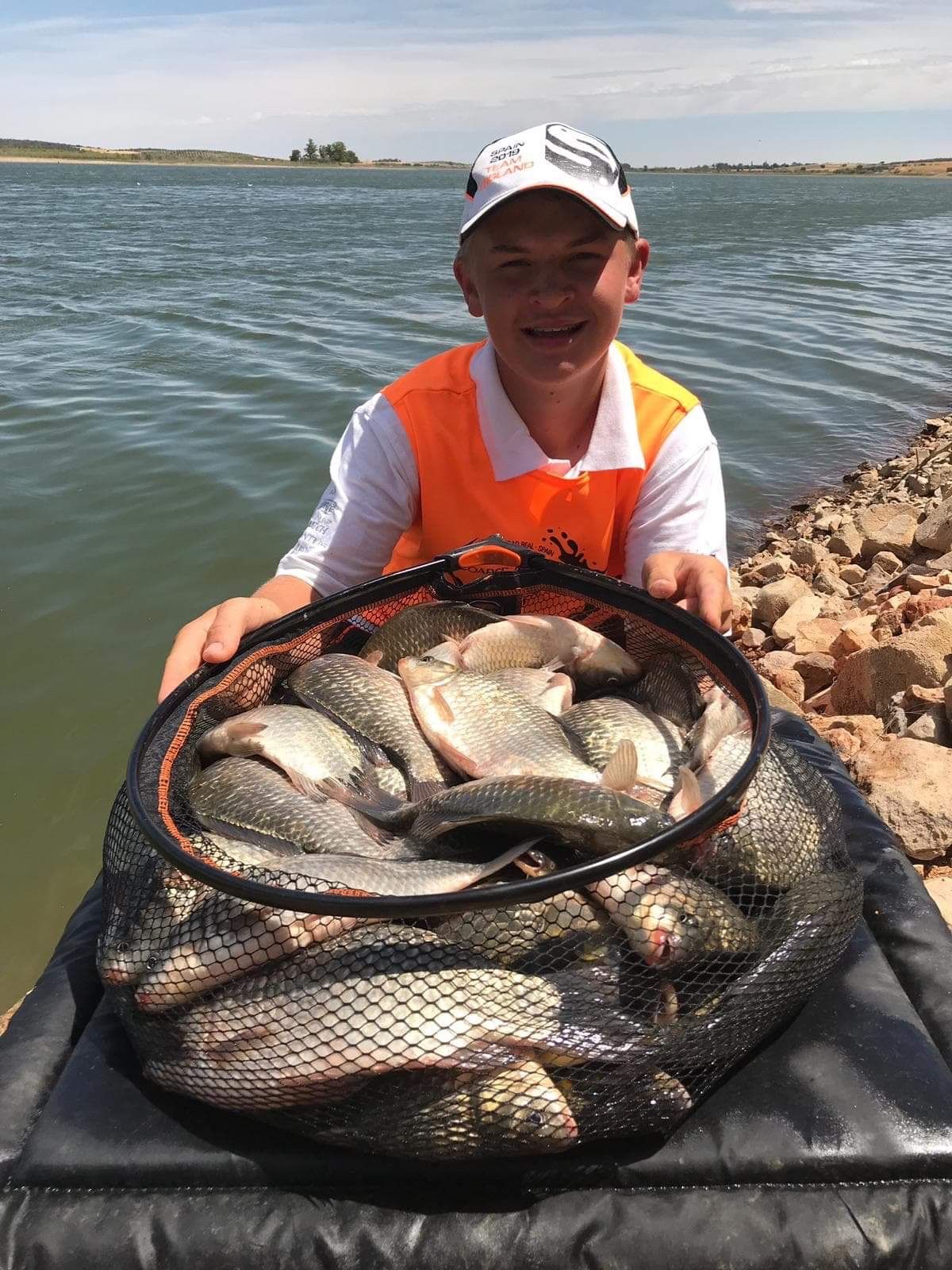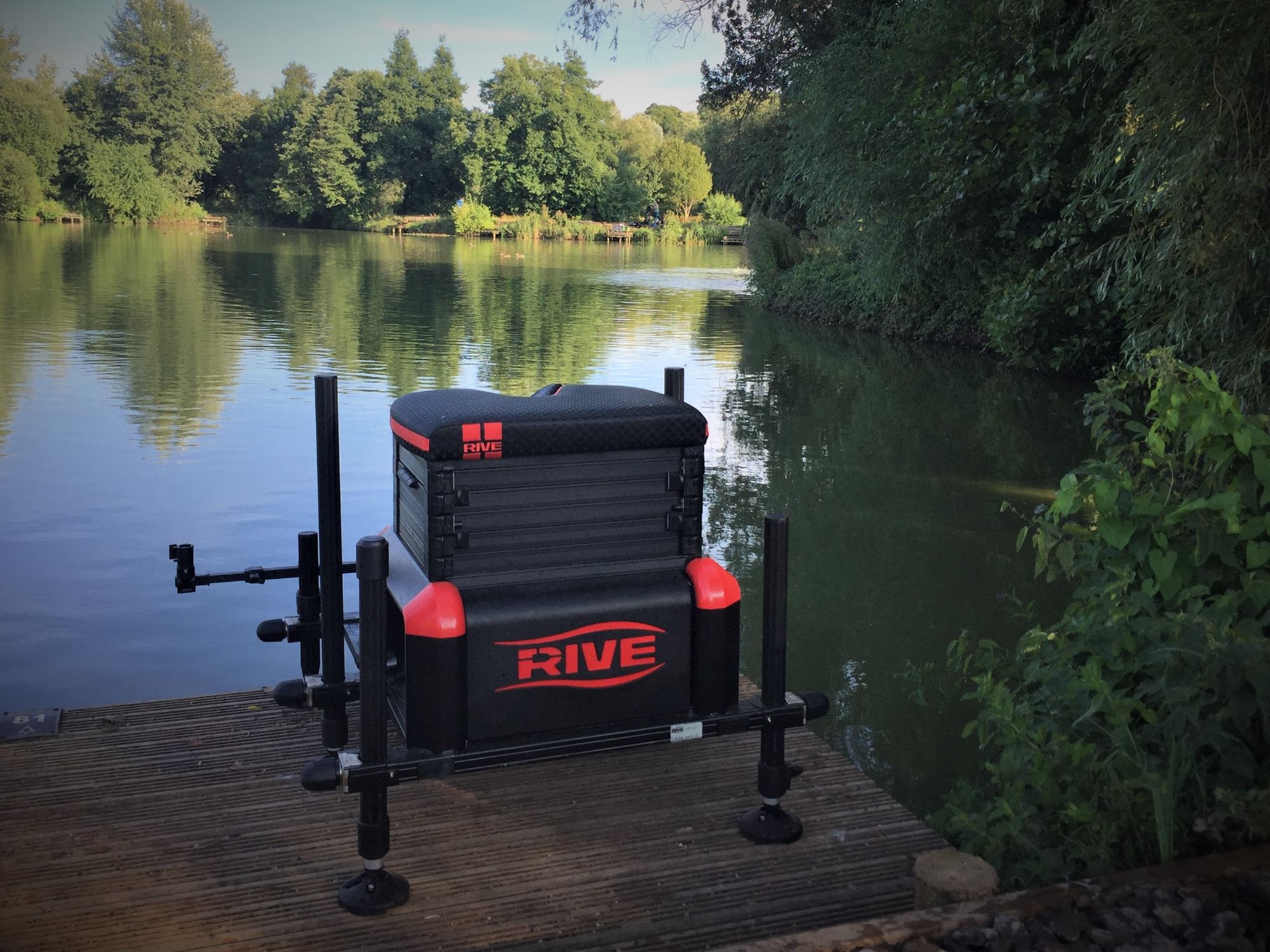 Viaduct Fishery - Somerton
Every year during the month of July we have a 3 day festival at the picturesque Viaduct Fishery in Somerset arranged by Mike Aldis.
Weights have been excellent along with the company and this year was no exception!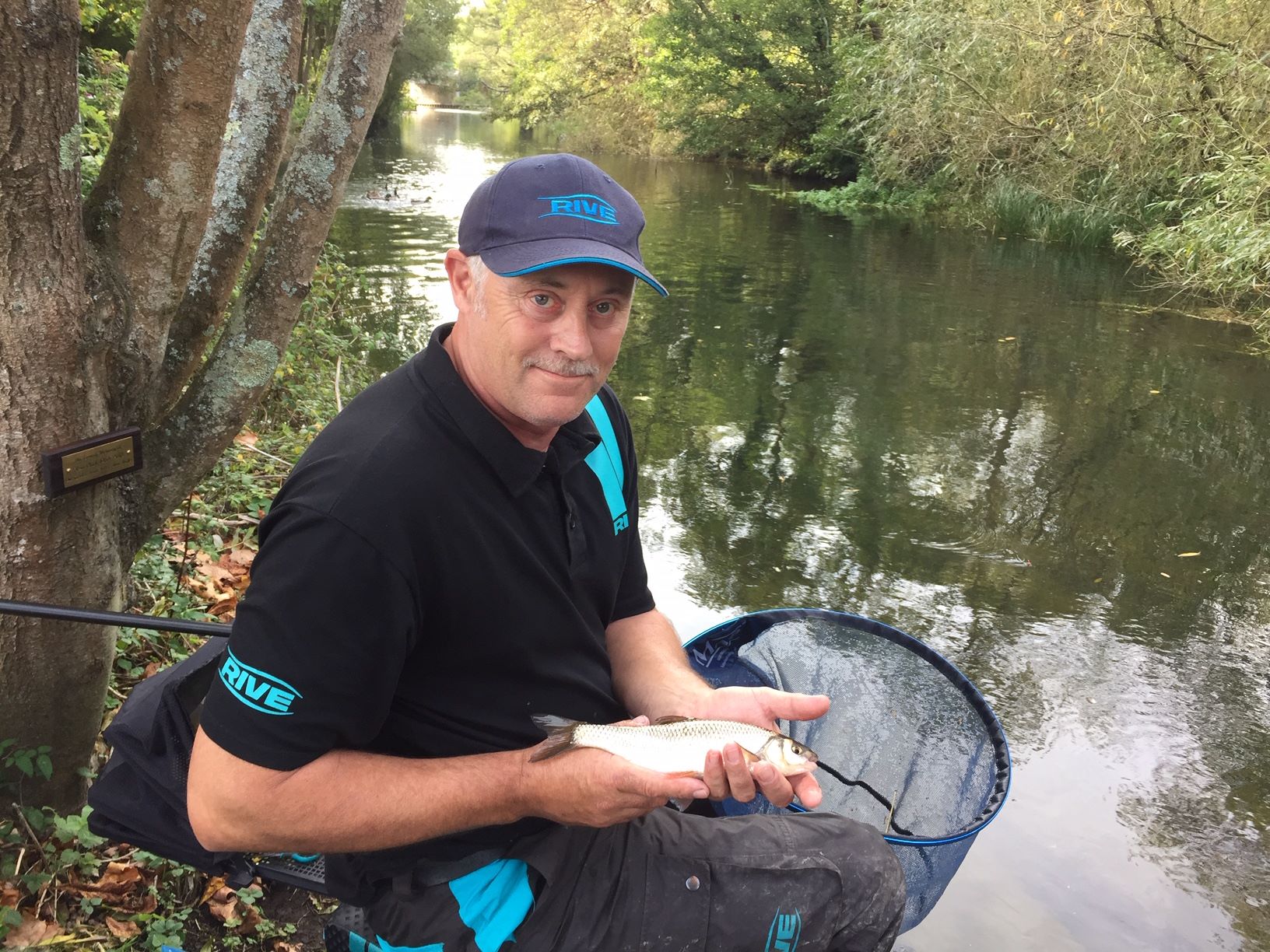 Woodmill below the White Swan Public House on the River Itchen was the scene of this great picture. Tony Huelin showing you that you don't need big bags of fish to enjoy yourself.
Below:-
Picture 1. young Charlie Sibley on the K&A
Picture 2. Dave Pool Stoneham top lake
Picture 3. Graham Tappenden Stoneham top lake
Picture 4. Tony Huelin Kingham lake, Winnal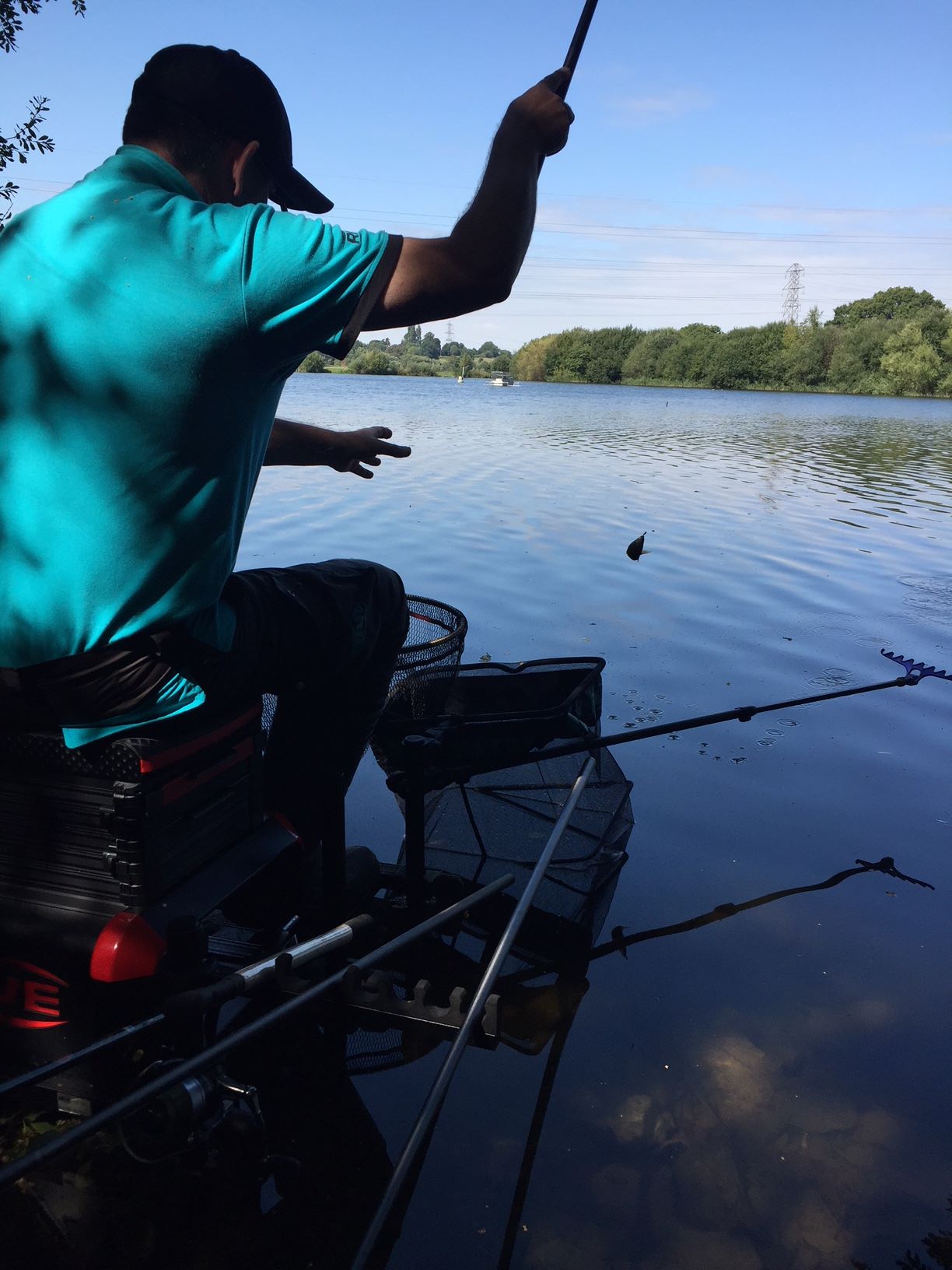 Totton Reservior at Ower just on the outskirts of Southampton in July and a great day catching small roach as this picture shows.
Rhythm equals speed as Graham Tappenden took a match winning 20lb+ pictured below.
Also pictured below is Dave Self 3rd picture along with a match winning bag of Canal fish.
A great impression of Brutus (end picture below) by fellow Rive angler Ben Lawrence showing off a Chub at How End Fishery in Cambridgeshire.
Kennet & Avon Canal - Pewsey
Great place to sharpen up your canal skills as Dave Pool demonstrated with this mixed bag of fish from the Milk House section at Pewsey.
Below:-
Picture 1. Charlie Sibley on the Bream again.
Picture 2. Dean Rowden at Greenridge Farm.
Picture 3. Graham Tappenden on the K&A Canal.
Picture 4. Tony Huelin at Kingham Lake.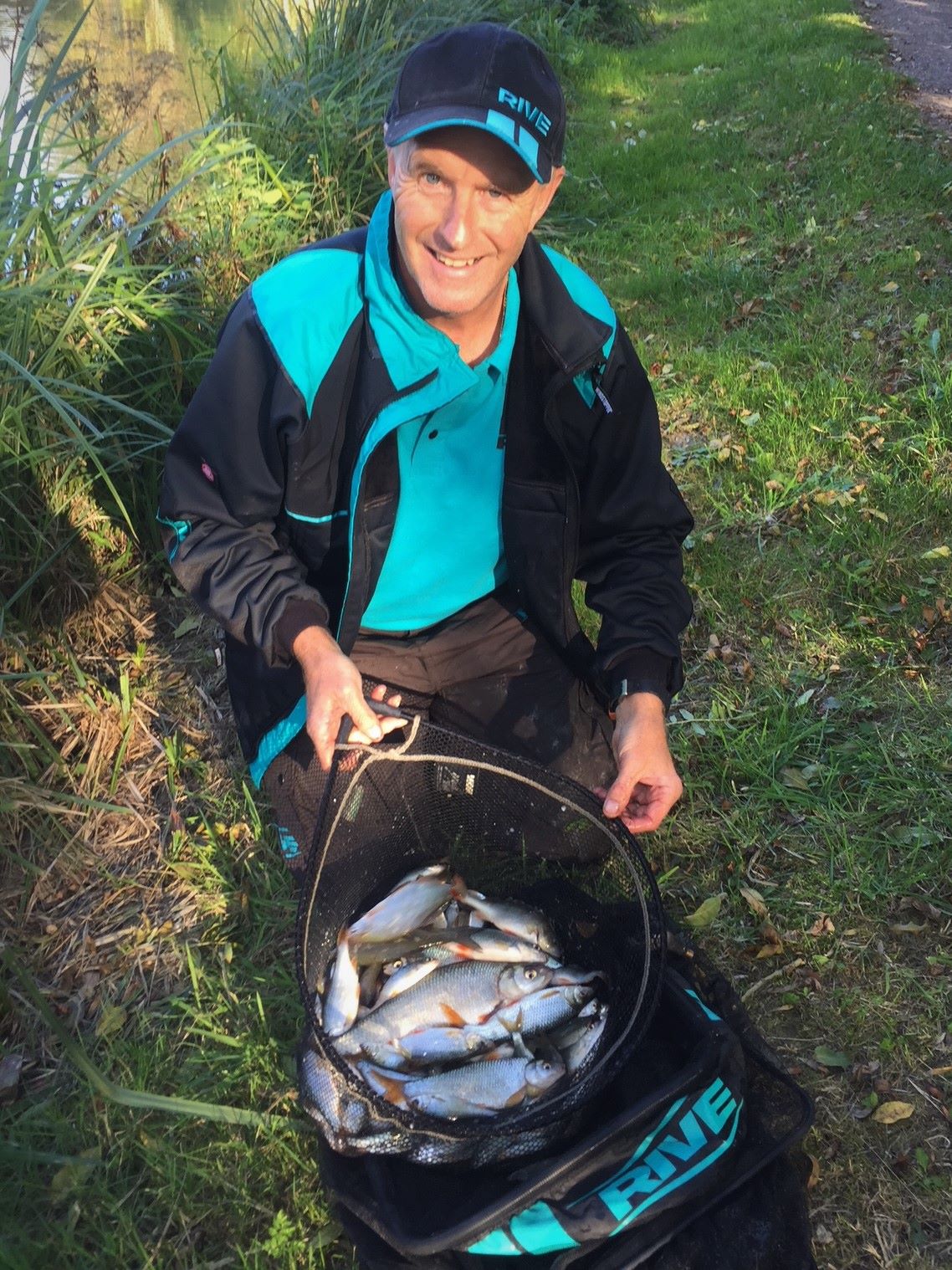 Below is our Rive Homestores picture gallery